The Clothing Shop with Tropical Beach Decor
In the autumn of 2021, we installed a bar counter type Bird's Eye Aquarium in K's OCEAN, a higher-grade boutique in Sapporo, the epicenter of fashion in Hokkaido.
With a width and height of 1M, this bar counter aquarium acts as a reception counter in this clothing shop full of tropical beach decor. Fancy drinks are served to VIP guests on the counter, where tropical fish swim inside the aquarium, creating a relaxing tropical atmosphere effectively. Installed next to the cashier counter, it can be viewed from the side when the customer enters the shop and from above when they are paying the bill.
This fish tank delights our customers, helping us to deliver a remarkable customer service.
When I take a coffee break after a busy day of work, I watch fish and it is so soothing to me.
Creating a New Shopping Experience with Aquarium
It is common in the service industry that aquarium is helpful in reception. The same goes for hotels, restaurants, and clothing shops. While showcasing the fish at the bar counter, the customers enjoy not only drinks but a whole new shopping experience that they have never experienced before.
From the administrative point of view, the big filtration tank under the viewing tank ensures high filtration capacity, hence reducing the maintenance cost. The top glass plate and the lids of the filter space block the smell of fish, thus posing no issue to the fashion shop, as it is highly demanding in terms of cleanliness in the apparel industry. Although this Bird's Eye Aquarium is rather big, the top glass plate can be raised and lowered by electric actuators with the flick of a switch. The staff working there is so impressed as this feature has facilitated her daily maintenance work like fish feeding and moss cleaning.
K's OCEAN
2F, 9-28, 4-jo, Nijuyonken, Nishi-ku, Sapporo-shi, Hokkaido, JAPAN 063-0804
TEL: +81-11-215-5654
K's OCEAN
2F, 9-28, 4-jo, Nijuyonken, Nishi-ku, Sapporo-shi, Hokkaido, JAPAN 063-0804
TEL: +81-11-215-5654
INSTALLATION CASE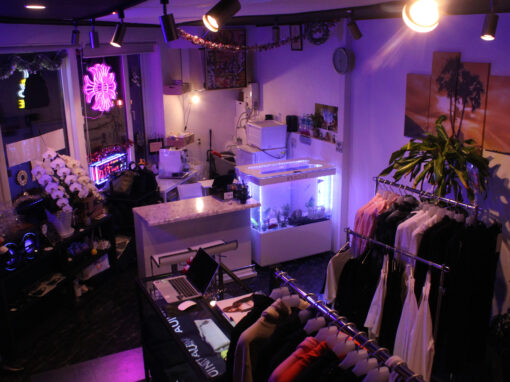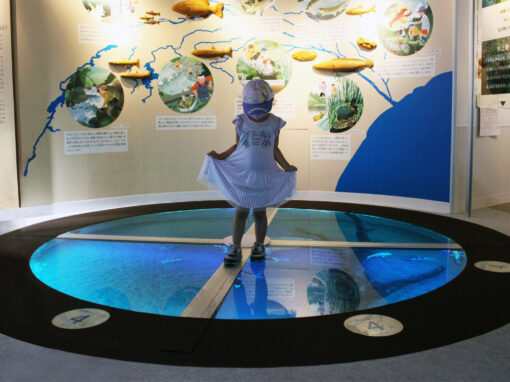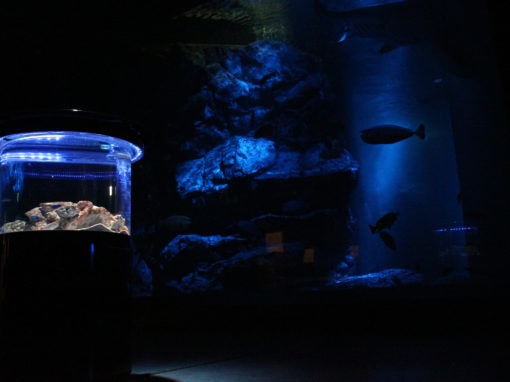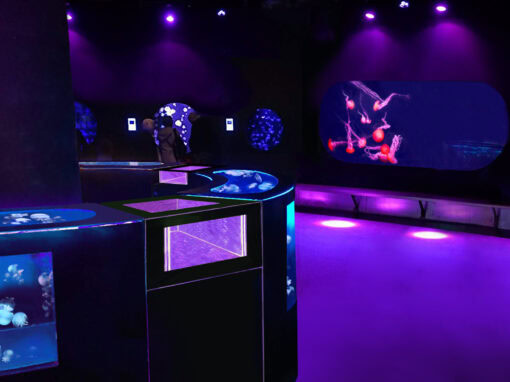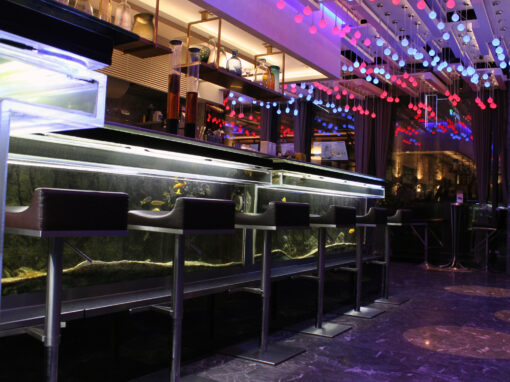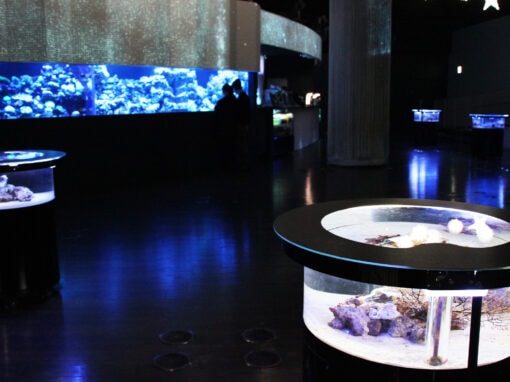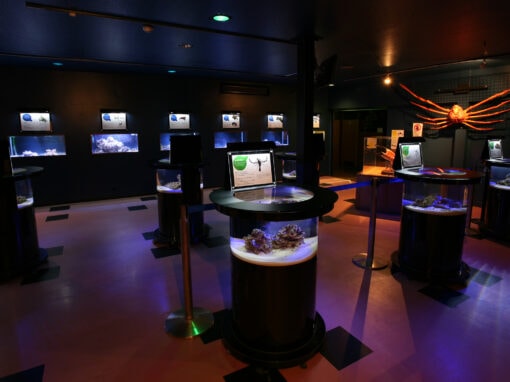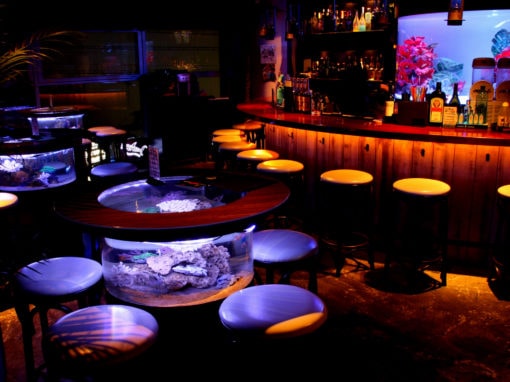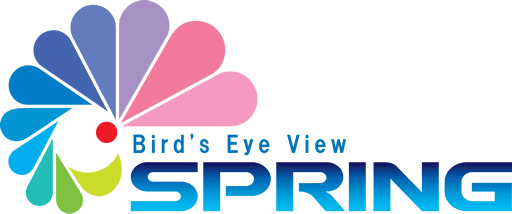 Spring Inc.
We are an innovator of aquarium, manufacturing acrylic tanks
including the world-patented Bird's Eye Aquarium
in our own factory in Yamanashi, JAPAN.