Information Security Policy
Spring Inc. (hereinafter referred to as "our Company") will conduct information security management appropriately to prevent leakage of information in our highly networked systems due to our IT strategies. To ensure that our customers can safely and securely purchase our products and use our services or platforms, we have established an information security policy (hereinafter referred to as the "Policy"). Henceforth, we will comply with the Policy and strive to maintain information security by protecting information assets from various threats and handling them appropriately. The contents of the Policy are subject to change without prior notice as necessary. Please check this page for the latest contents of the Policy when you purchase our products or use our services or platforms.
Article 1 – Establishment of Management System
In order to protect all information assets held by our Company, we shall establish a management system in accordance with laws and other standards related to information security. We will establish internal regulations based on this Policy to indicate clearly how we handle not only personal information but also information assets in general, and disseminate both internally and externally that we will take a strict attitude against information leaks.
Article 2 – Operation and Improvement
The following measures shall be implemented thoroughly to prevent unauthorized intrusion, leakage, falsification, loss, destruction, obstruction of use, etc., of information assets.
Access restrictions and lock management of each workplace
Access restrictions and password management of each system
Education and training on security for employees, etc.
When concluding an outsourcing contract, we shall examine thoroughly the eligibility of the outsourcing contractors and request them to maintain a security level equal to or higher than that of our Company.
In addition, in order to be capable to handle the ever-changing situation, we will continuously review and strengthen the education and training of our employees and the contracts of our outsourcing contractors.
Article 3 – Subjects
The Policy shall be applied to representatives, officers, and employees. In addition, employees of affiliated companies and outsourcers who handle the systems of our Company under secondment orders, outsourcing agreements, etc., shall also be subject to the Policy, but only within the scope of their work.
Supplementary Provisions
This Policy is effective as of May 7, 2014.
Version 1.0: Revised on October 1, 2021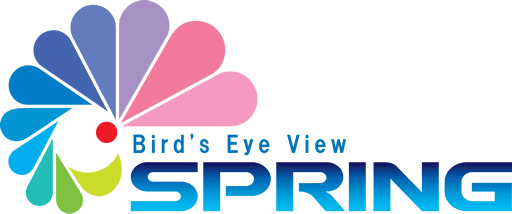 Spring Inc.
We are an innovator of aquarium, manufacturing acrylic tanks
including the world-patented Bird's Eye Aquarium
in our own factory in Yamanashi, JAPAN.