Restaurant of Aquariums
Named "shark", this aquarium bar restaurant has placed a shark tank behind its counter, while installed 4 tables of Bird's Eye Aquarium of cylindrical shape in the lobby. Having a customized height of 100cm, the table aquariums are being used as bar tables. When customers enter the restaurant, they are attracted by the sharks in the middle, but when they take a seat at one of the aquarium tables, they can enjoy their food and drinks, chatting with each other while looking at the lovely fishes right inside the table.
This aquarium restaurant is a good choice for couples to enjoy a romantic dinner, an excellent place to conduct welcoming or farewell parties for co-workers, and a perfect venue for various events such as alumi reunion, girls-only gatherings, celebrations, blind dates, parties, etc.
Different aquariums keep different water creatures. I want to sit at different tables each time when I go there in order to look through them. This is a special theme restaurant!
When I entered the restaurant, I thought I was entering the ocean. It was as comfortable as a seashore bar. I felt so relaxed. I think I can create a surprise if I bring my boyfriend, friends or colleagues there. It is an unusual place. Maybe we'll have unusual topics too.
Even tables were fish tanks! I felt so great even if I could not view the big fish tank at the center. With the blue lighting, it seemed that I had entered an aquarium. This is a good place for dating. I'm coming again.
One word – Gorgeous! I felt so comfortable when I entered the restaurant. The waiters were very handsome! It was refreshing talking to them. I've never felt like that before in Kobe. It is unbelievable that fish can be kept inside a table. Incredible! Worth to go.
My girlfriend loves this place very much. She said it was just like an aquarium. Originally, we were sitting at the bar counter in the middle to watch fish in the big aquarium. Soon after one table aquarium became vacant, we moved there. The atmosphere was very good that night. Great!
The Era of Aquarium Restaurant has Arrived
In order to match the theme of "shark", this aquarium restaurant decorated itself with various aquaria with blue lighting. When you entered the restaurant, it seemed as if you were entering another world. Because of this, many customers, especially female customers, went there to take a look explicitly, soon after its grand opening in October 1, 2011. Moreover, after dining in this restaurant, they just wrote positively on the decoration and atmosphere in all sorts of mass media, which in return attracted more customers. Many couples just went there to enjoy a romantic dinner. Aquarium-themed restaurant could have this kind of resonance.
bar shark
2F Minax Bldg., 2-11-29 Shimoyamatedori, Chuo-ku, Kobe, Hyogo, JAPAN 650-0011
TEL: +81-78-391-1966
bar shark
2F Minax Bldg., 2-11-29 Shimoyamatedori, Chuo-ku, Kobe, Hyogo, JAPAN 650-0011
TEL: +81-78-391-1966
K.K. WaterWorks
2F Minax Bldg., 2-11-29 Shimoyamatedori, Chuo-ku, Kobe, Hyogo, JAPAN 650-0011
TEL: +81-90-9118-7171
INSTALLATION CASE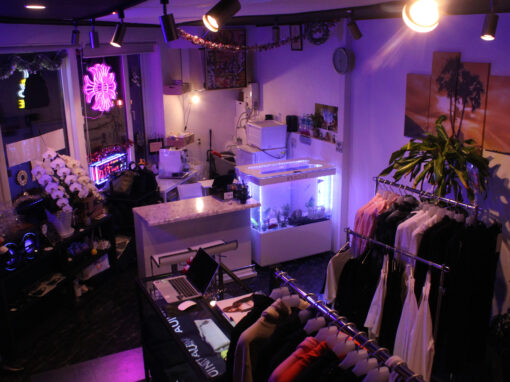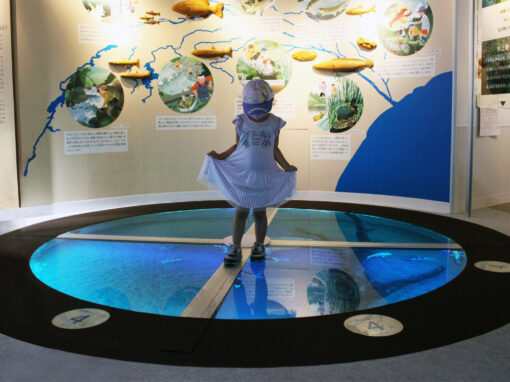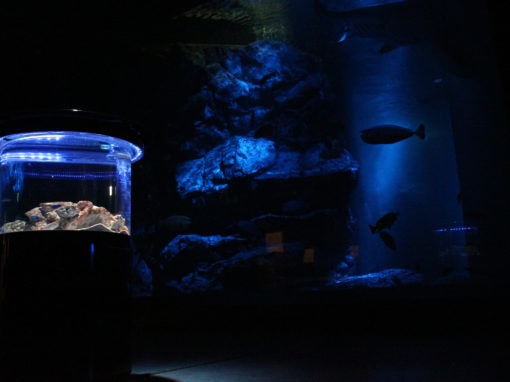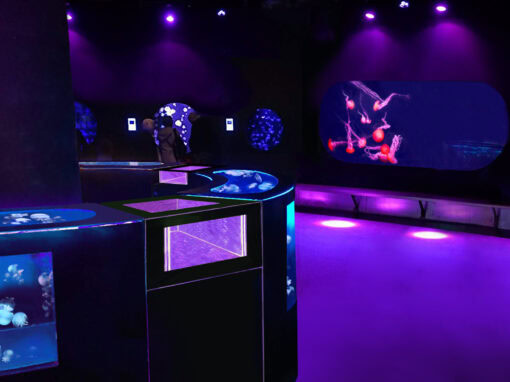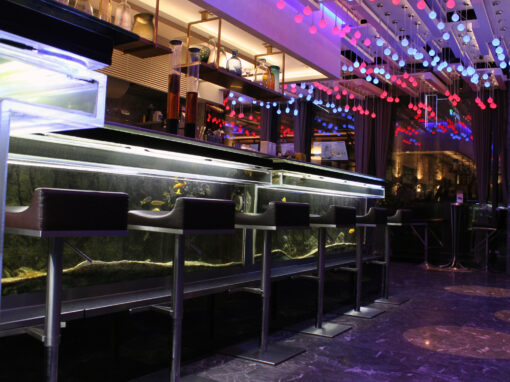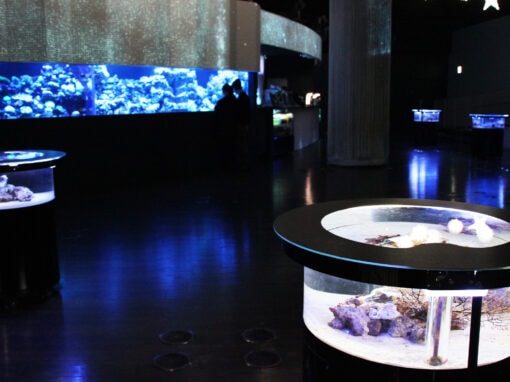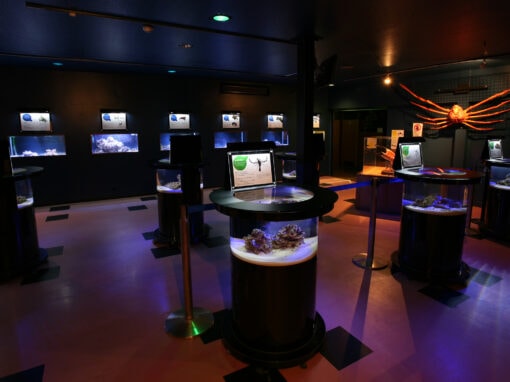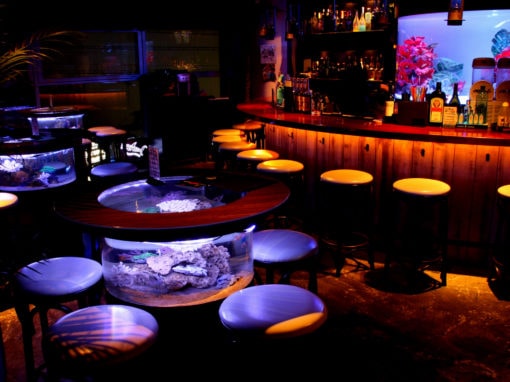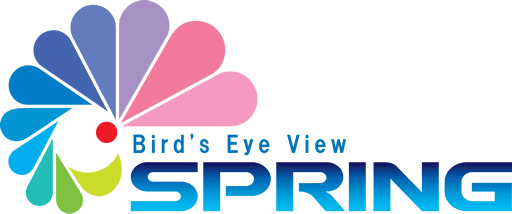 Spring Inc.
We are an innovator of aquarium, manufacturing acrylic tanks
including the world-patented Bird's Eye Aquarium
in our own factory in Yamanashi, JAPAN.