We will participate in the "Online Joint-Company Seminar in Greater Kanto" on 29th (Friday). Look forward to seeing you in the fair.
We are very pleased to participate in the "Online Joint-Company Seminar in Greater Kanto".
We are the innovators of aquariums in our 30s, having passion, knowledge and experience in developing "Bird's Eye Aquarium", the table aquarium that allows fish to be viewed clearly from the top. We have our own factory in Otsuki where we manufacture this globally-patented aquarium. Here, we have accumulated a group of people who wish to promote the joy of keeping fish to more people, who want to make innovative products for customers, who wish to create a healing space with interior design, who are willing to take on the challenge to develop a new business with IT strategy, and who hope to deliver the Japanese product to everywhere in the world. We develop this new business all together. In our own local factory, we design, make and pack our standard and customized goods.
We manufacture patented product in our own factory and use IT strategy to develop our business, making us a unique company in the world. We expanded from a small apartment of 10 square meters to a factory of 6610 square meters within just a few years. Growing while learning is our characteristic. If you become one of us, you could broaden your international horizions by conducting trading and exhibitions. Little over-time work and 120 off-work days per year allows you to balance your work and personal life. In order to keep a healthy life for our fish and staff, smoking is prohibited on the premises. We provide various systems such as permanent employment and in-house promotion to unleash the full potential of our staff, inducing more fun into our work and letting them grow together with the company by sharing our company's vision.
It is not as easy as it appears to be to make unprecedented products like "Bird's Eye Aquarium". Since most of our customers are domestic and overseas aquariums, interior companies and government offices, we are not easily affected by the economic environment and aim to be a long-term monopolistic enterprise.
We are now recruiting production staff, sales coordinator, product and production management and overseas business executive. If you are looking for a permanant job, please check the URL below.
Event Information
Date: 29th October 2021 (Friday)
Time: 13:30 – 13:50
Room Name: Room D
URL: https://kanto-shigoto.meti.go.jp/events/2021102829/
Click here for our recruitment information.
"We look forward to your visit."
Please visit our website for the latest news.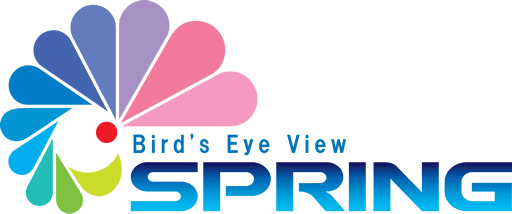 Spring Inc.
We are an innovator of aquarium, manufacturing acrylic tanks
including the world-patented Bird's Eye Aquarium
in our own factory in Yamanashi, JAPAN.